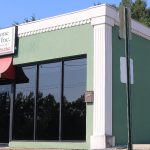 July 31, 2016
A Word in the Stone House:THE URGENCY OF GREAT COMMISSION
Bible Reading: Matthew 28:1820; Mark 16:1520
Jesus gave a matching order to the Church to go to all nations and preach to every creature. But the Church of the 21st century has relegated this mandate to the least of what to consider important.
Every truly saved believer must make personal commitment to be involved in this assignment. The price of mission and evangelism is scaring some people away from the Lord, while so many are not taught at all. Others simply don't bother, provided they are comfortably enjoying the "so called prosperity within their families".
Nations are wasting away in their iniquities; the devil is holding many souls to ransom through Sin, Sicknesses and Diseases. Rom.8:1923.
The Church is gradually losing the focus of her existence; and our Churches are filled with unsaved leaders and membership. But God is calling us to awake to our responsibilities; we must rise up from the dust and respond like Isaiah "woe is me for I am undone…….then say….here am I; SEND ME.
Remember, the "GRACE IS ALWAYS GREATER THAN THE PRICE". Get out of a SITTING CHURCH and join a GOING CHURCH TODAY.
S h a l o m !
Download the Bulletin, click on the Bible Icon up